"No constellation is as steadfast, no accomplishment as irrevocable as a connection between human beings." — Rainer Maria Rilke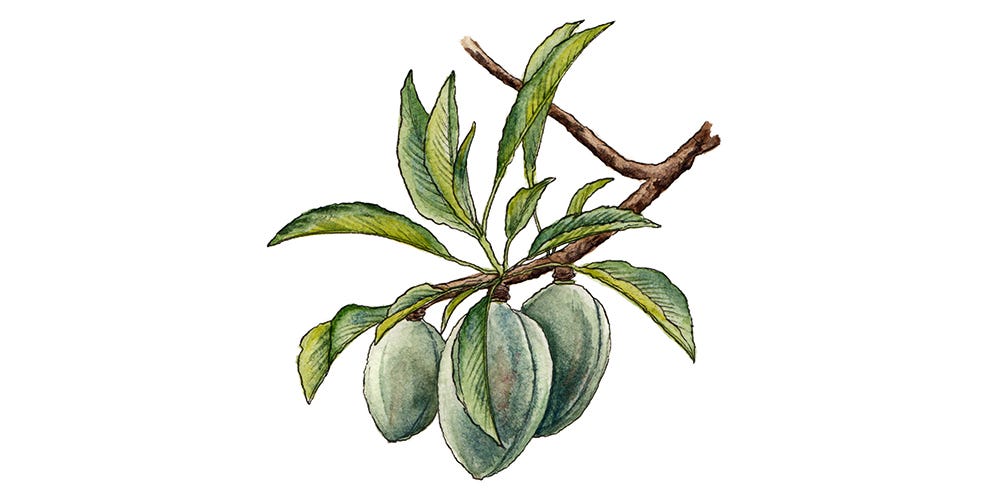 Hi friend,
Last year, I put together a free ebook that I'd love to share with you today — a collection of five of my favorite stories from the past decade.
For a title, I looked to one of the stories for inspiration: "Beneath the Almond Tree," about a serendipitous picnic in Morocco's beautiful Valley of Roses. That day in the valley, there was laughter and Berber lessons, there was fragrant lamb stew and fresh mint tea, and yes. . .there was even a human nap chain after lunch.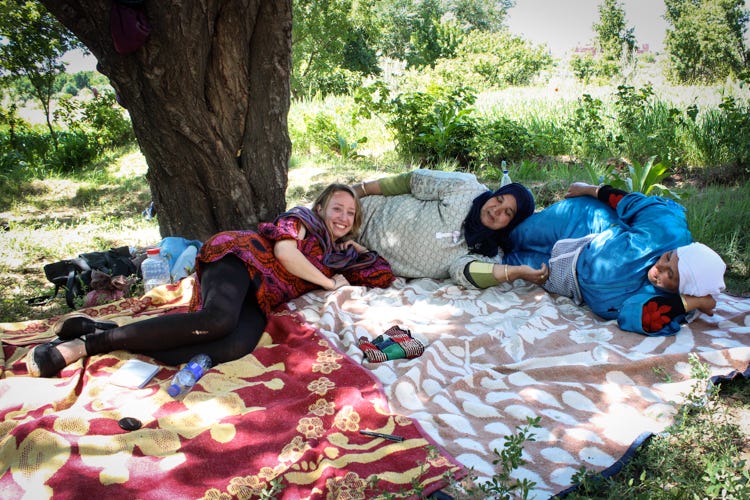 But it's what I chose for the book's subtitle that seems especially prescient now, given the sudden season of isolation we find ourselves in:
In Search of Connection
For as I traveled the world for more than a decade as a woman alone, I never ceased to wonder at the incredible people I met — at how they opened their homes, walked with me, shared a meal, and showed me kindness without a moment's hesitation.
That's why the stories I included in Beneath the Almond Tree are all about people. And it's especially why at the end of each story, I included a photo of them with their name. Each time I learn someone's name when I'm traveling, it feels like I've connected one more tiny yet vital thread in the vast web of humanity that is our world.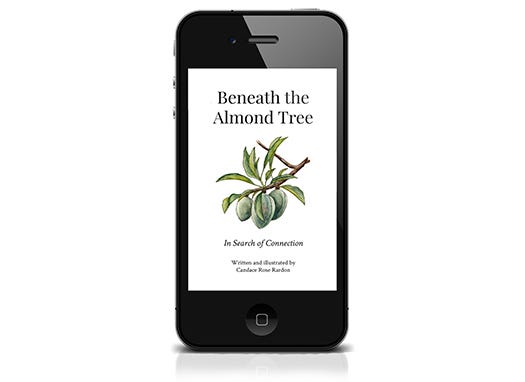 On a practical note, I especially formatted the PDF for smartphones, so I hope you can enjoy it whether you're taking a work break on the couch or reading this from a park bench on your daily walk around the neighborhood.
Simply click on the above link to download your free copy, and please feel free to share it with anyone you think might enjoy it as well.
Here's to the power of connection, even — especially — in quarantine,
Candace
---
Resources in a time of quarantine:
Sign up for a 30-day complimentary guest pass for the Calm app here.

I was inspired to start a short resources page for navigating this season of crisis and uncertainty. I'll be updating it regularly over the coming months, sharing things that have brought me comfort, strength, and a sense of direction.
You're receiving this letter because you signed up on my website. You can unsubscribe by clicking the link below, no hard feelings!