"Still, what I want in my life
is to be willing
to be dazzled —
to cast aside the weight of facts
and maybe even
to float a little
above this difficult world."
― Mary Oliver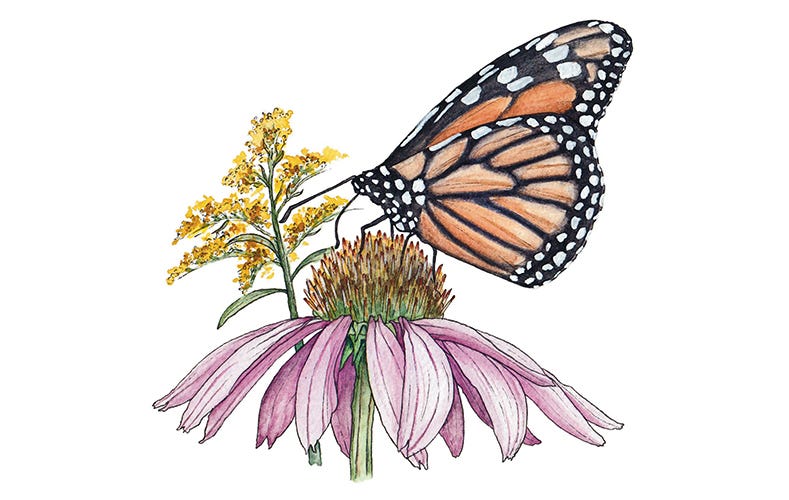 Dear friend,
How are you holding up these days?
Since my last newsletter in April, it feels like the world has only grown more uncertain and overwhelming. And losing my beloved grandma Millie to Covid in August brought home the lasting effects of the pandemic even more for my family and me.
And so I'm quite excited to share something special with you. Over the summer, I had the chance to be part of the writing team for Calm's first TV series, which is launching today (!) on HBO Max. The series is called A World of Calm, and it couldn't be a more perfect antidote to 2020.
In this most stressful of years, I love that the show is all about helping us relax and let go of our worries...at least for a little while. Like visual Sleep Stories, there's stunning footage, beautiful music, and gentle narratives read by top actors such as Mahershala Ali, Nicole Kidman, and Keanu Reeves.
There are ten episodes in the series, and I had the honor of helping write two of them: "The Glassmaker," narrated by Zoë Kravitz, and "Noodles," narrated by Oscar Isaac. Working on both episodes with Calm, production company Nutopia, and director Ben Devlin was nothing short of a dream, and I'm thrilled to share them with you today.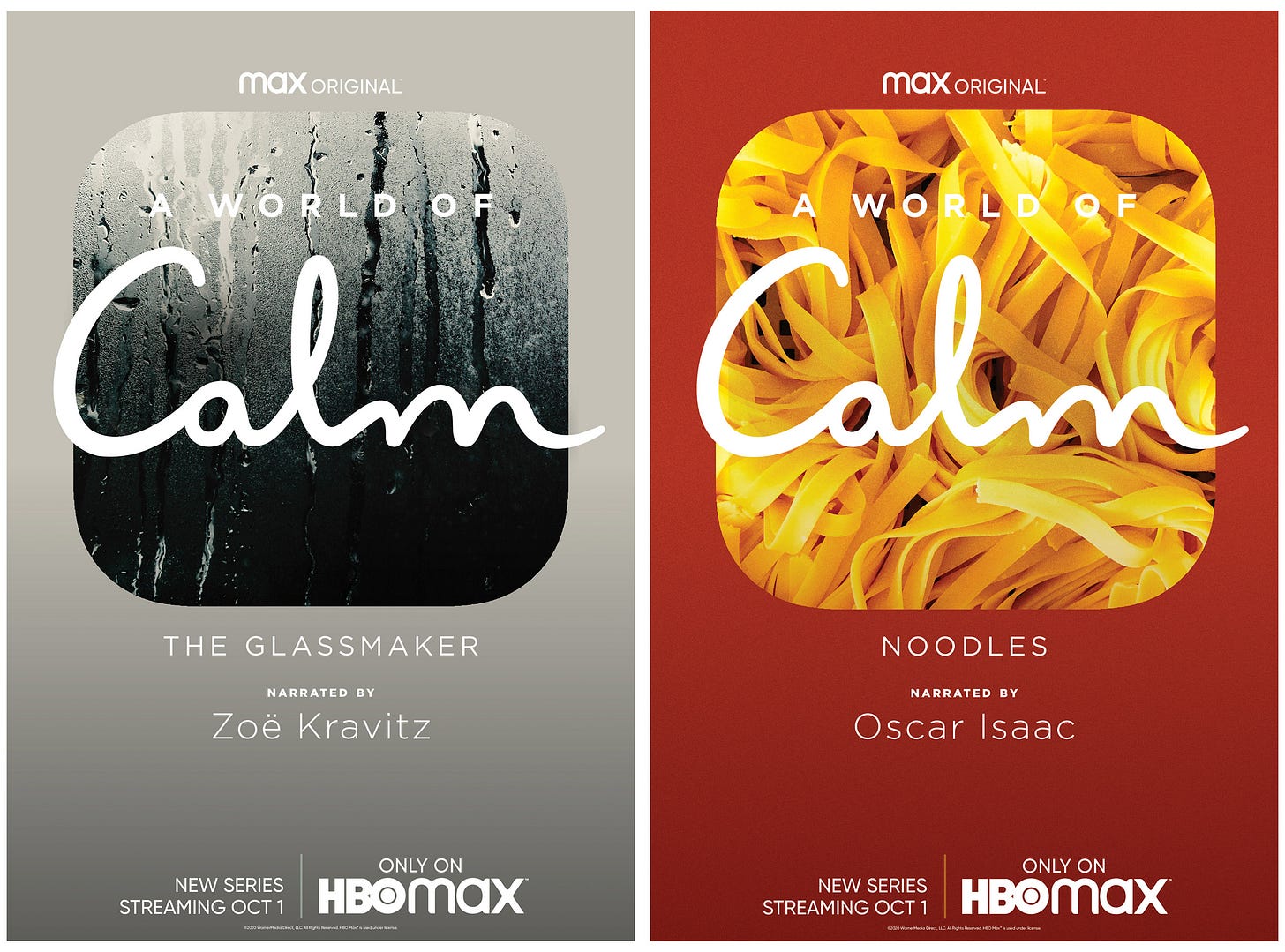 As we continue to ride the roller coaster that is 2020, I hope the series truly brings you a bit more calm — and as Mary Oliver so beautifully wrote in her poem "The Ponds," helps you float a little above this difficult world.
With love,
Candace
---
How to view A World of Calm:
If you aren't currently an HBO Max subscriber, you can sign up for a free trial to experience A World of Calm here:

You're receiving this letter because you signed up on my website. You can unsubscribe by clicking the link below, no hard feelings!