Here and Now #1: Finding a little calm in uncertain times 💙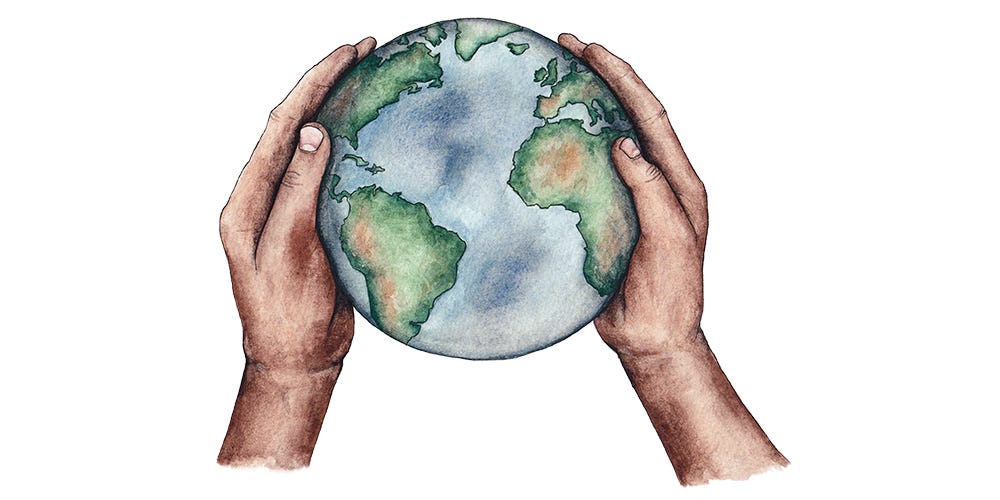 Dear friend,
How are you? And how are you holding up during these uncertain times?
Next month marks two years since I published a personal blog post and sent out my last newsletter. But lately, like so many others, I've felt compelled to share things that I hope will be of help during this crisis and beyond — or, at least, things that I hope will bring you a brief moment of comfort and calm.
I am more grateful now than ever to be a writer for the meditation app Calm. Over the past three years, I've written nearly twenty travel-inspired Sleep Stories, which are like beautifully narrated bedtime tales for grown-ups. 
My newest story, Ancient Paths of Anatolia, was narrated by Nigerian-English actor Chiké Okonkwo and was just released a few weeks ago.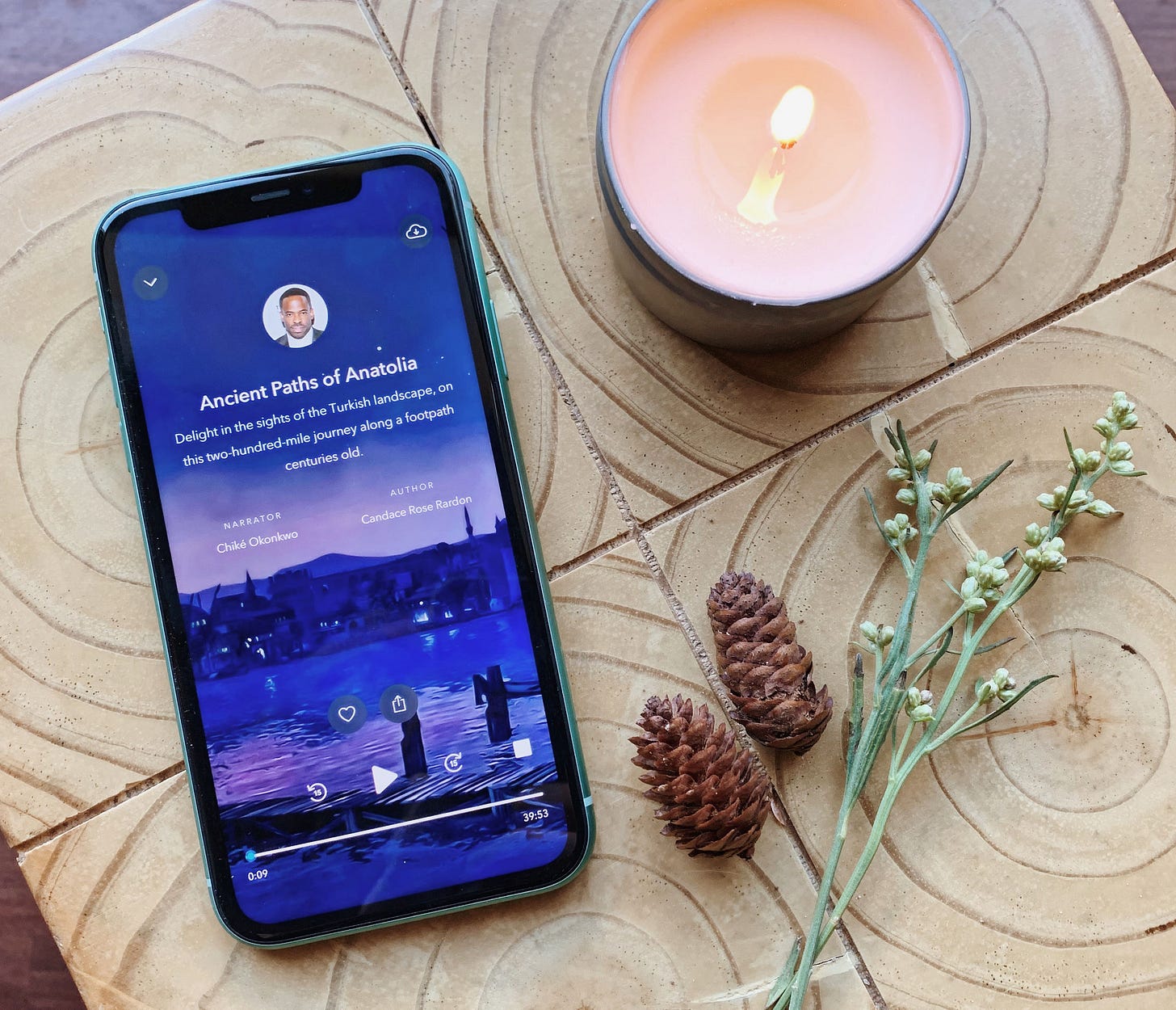 But that's not what I'm most excited to share with you today.  
Last week, I loved seeing that Calm put together a special page of free mindfulness resources to help us navigate this unprecedented situation.
The page includes:
Timely guided meditations by Tamara Levitt

A masterclass on creativity by Elizabeth Gilbert 

Two Sleep Stories by Chris Advansun

Music and nature soundscapes (including two of my personal favorites, "Healing Piano" and "Rain on Leaves")

Themed journals and more. 
The resources are aptly titled Take a Deep Breath, and I hope they bring you a little more peace in the coming weeks and months.
May you and your loved ones stay healthy and safe!
Be well,
Candace
You're receiving this note because you signed up on my website (www.candaceroserardon.com). If you were primarily interested in travel sketching, I'd love to direct you to the community of sketch artists I founded called Moment Sketchers, whose newsletter can be found here.